Seeing as I worked on it for a while, I thought I'd share a different game I was working on made for online play (aka Online tabletop card game [OTC]).
The game was made with a simply idea: players love the games they play, this game (when you win) allows you to make new cards to add to it, so you and all the other players can enjoy it. Since there's not costs for the game, everyone can play online, so cards have no value.
The start up is like this: You start a thread with a card in play. The next guy who replies is your opponent. If no one else joins it's a battle between two. Players choose to play a card on their turn, attack the opponent and play defensive cards before ending their turn. The first to kill all of the opponents guys wins. The more players, the more fun.
When you choose a card to play, look it up on the forum and announce that you're playing that card as long as it would be playable that turn.
No real cards. All real fun.
Lets see some cards!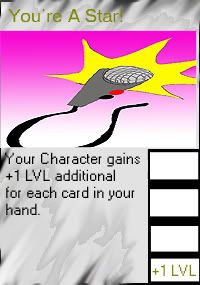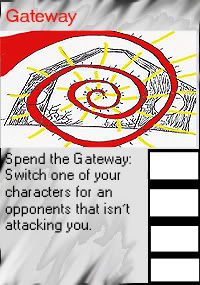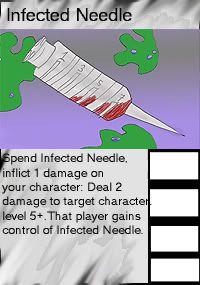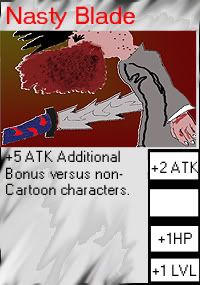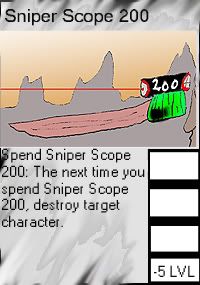 I got a litter further then that when I stopped working on it. Toodles!