iím not sure how many of you have been following the story of the 2 year old indian girl who was born with eight limbs, but it definitely piqued my interest. not so much piqued my interest in a medical way, more like piqued my interest in a
what the fuck
kind of way. Spider Baby (as iíll refer to this shit stain of a human from now on) first climbed her way onto my TV about a week ago and refuses to get off every single morning, mid day and nightly news broadcast.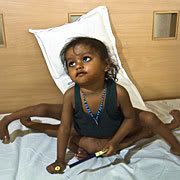 before you wag your finger at me and call me an inhumane dick, let me come right out and say this Ė i like mutants. i like teenage mutants of the ninja turtle variety, i like X-men mutants with their never ending movie series and i like that other mutant, corky, from life goes on. i have to draw the line with this indian cross-chromosomed child thing and her refusal to get off my fucking television though.
from what i understand this mutant ate her sibling while they were both in utero, which i can respect to a certain extent, but in a sick diabolical twist she only ate the siblings head and torso. then as if sheís some sort of tiny indian version of macgyver and dr. house she fused the remaining legs and arms to herself, creating what we all know now as fucking Spider Baby. go back and reread that if it didnít sink in the first time, she FUSED the fucking legs and arms to herself. seriously, who does that?
being the giant bags of helpful human douche that we are, a crack team of 36 doctors was assembled in order to spend 27 hours in surgery yanking the extra mutant arms and legs off of this punjab procreation. the cost? who cares what the monetary value of an operation like that is, now i get to hear about the yearly dateline updates on this ex-mutant for years.
iíve got a better plan, letís grab Spider Baby by one of her mutant little legs and dip her in a vat of green radioactive shit slime. with enough shaking and dips maybe we can mutate her further into something that iíll actually enjoy seeing on my trusty television for the next fucking 10 years: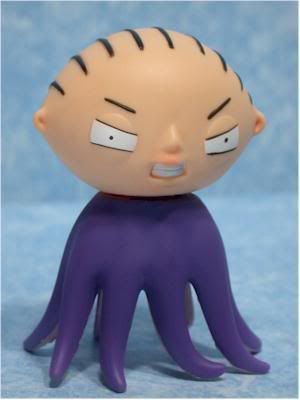 tozzy: yeah, yeah.. tl;dr.